Drug And Alcohol Addiction Treatment Center In Florida
This is an important message for our cherished shoppers and donors:
We'd like to extend our gratitude for your business and support during these difficult times. Our brick-and-mortar thrift store locations are now open! We are adhering to the "practice social distance" standards and guidelines provided by federal, state, and local governments.
The health and safety of our employees, shoppers, and donors are our top priority. To help prevent the spread of the coronavirus (COVID-19), we have put the following guidelines in place:
All shoppers and donors must practice social distance while on our premises. This means keeping a distance of six feet or more from others.
Our free drug and alcohol recovery program are still available to those who need it. We are taking extra measures to ensure the safety of our participants and staff.
We have increased the frequency of cleaning and disinfecting throughout our stores and donation centers.
Thank you for your cooperation. Together, we can keep our community safe and healthy.
Addiction Treatment Center in Florida through Jesus Christ
Addiction Treatment Center In Florida Transforming Lives
We believe that the restorative power of Jesus Christ can set people free from the bondage of addiction. Our addiction treatment programs are designed to help you achieve long-term recovery through a holistic approach that addresses the physical, spiritual, and emotional needs of our patients.
We offer you a new life – one without addiction. If you are searching 'Addiction Treatment Center near me' or 'Best Drug & Alcohol Rehab Center in Florida ' then join us at one of our Drug & Alcohol Addiction Program service locations in Fort Lauderdale, Boynton Beach, or Okeechobee in Florida.
Alcohol abuse and drug addiction are serious problems in the state of Florida and across the United States. Faith Farm Ministries is an addiction treatment center that specializes in helping people with drug and alcohol addiction problems. We provide food, shelter, clothing, college accredited recovery curriculum, Comprehensive Work Training (CWT), life skills, and spiritual training and counselling. We also offer Celebrate Recovery, which is like Alcoholics Anonymous.
If you or someone you know is struggling with alcohol and drug addiction and looking for an Alcohol Abuse Treatment Center, Drug & Alcohol Addiction Services, Addiction Rehabilitation Center, or Recovery Home, our faith-based approach is the reason we are one of the Best Drug & Alcohol Rehabs in Florida. The center's experienced and caring staff will work with you to create a treatment plan that fits your needs. Our Drug & Alcohol Addiction Program services are committed to helping you overcome your addiction and live a sober, productive life.
Faith Farm Ministries is a 10-month faith-based addiction-recovery program. We have been helping people struggling with addiction for over 70 years, and we will continue to do so during this tough time. If you or someone you know needs help, please contact us.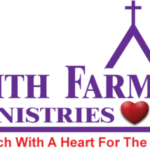 Okeechobee – December, 2014
My experience at Faith Farm was enlightening to say the least. Learning to trust in the Lord by fully surrendering myself to Him was the hardest thing for me to do. I'm going on 5 years clean now, my relationships have been restored. By loving God, I learned to love myself again!
Toby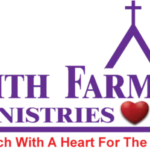 Boynton Beach – December, 2011
While at Faith Farm, the work was real important. It conditioned me to get up every day and it taught me that I am worth something and employable again. It was a large part of regaining confidence and regaining my daily drive so I could re-enter the word with strength.
Donn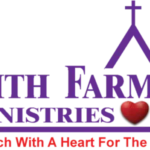 Okeechobee – June, 2016
My addiction had cost me everything. I was in and out of jail. My relationships were all in ruins and I had burned every bridge back to hope, or so I thought! God opened the door for me to come to Faith Farm. Faith Farm is not just a "program", it is an encounter with God and I will be eternally grateful.
Jeremiah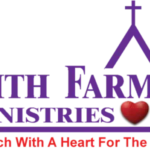 Eastham Home for Women – June, 2017
Before coming to Faith Farm, I was addicted to heroin for almost ten years, and my life was out of control. After several arrests and overdoses, I hit rock bottom and knew I needed help. Since coming to Faith Farm my life has been transformed through the love of God and I am excited about my future.
Emily
The following link leads to the machine-readable files that are made available in response to the federal Transparency in Coverage Rule and includes negotiated service rates and out-of-network allowed amounts between health plans and healthcare providers. The machine readable files are formatted to allow researchers, regulators, and application developers to more easily access and analyze data.
https://www.cigna.com/legal/compliance/machine-readable-files