Programs
Since 1951, Faith Farm has provided a place for recovery from addiction to drugs and alcohol. Once you recognize you have a problem and become motivated to change, you cross the threshold of applying for admission and enter one of our Farms. You will be provided a free, safe, loving place to make startling changes in your life.
Just as the gestation period is 9 months to bring forth a newborn life, we ask for a commitment to a 9 month residency to bring forth a renewed life. Nine months allows enough time to disconnect from your old, negative influences and habits, and renew your life. Faith Farm meets all your needs including a safe place to sleep, three meals a day, classroom instruction, a work project, GED classes, college credit opportunity, counseling and a faith-based perspective to life. In the classroom, you receive information on addictive behaviors, chemical dependency, how to set boundaries on exterior influences, how to rebuild your life, setting goals, a GED education (if a diploma is needed), and help with job searches and a resumes after graduation. You will learn the importance of a spiritual renewal and that your faith connection is the one thing you can take with you when you graduate to help you remain strong.
One of our 445 beds and our loving and caring staff members are waiting to help you to begin your new life. We cannot do this for you, but we can give you all the tools you need to succeed in your recovery. If you are motivated to change, we provide the place … a caring, structured, loving, wonderful place for your recovery.
WHY IS FAITH FARM A FREE PROGRAM?
Faith Farm provides a minimum 9 month, residential recovery program in Palm Beach, Broward & Okeechobee Counties in South Florida. These are people who have lost control of their lives as a result of drug and alcohol addictions and abuse. But, there is hope.
A Free Program allows many to seek the help they need without the burden of economic hardship on themselves and their families. The people that come to Faith Farm Ministries for help are those who are broken, hopeless and lost. They are down and out … overcome by tough times, beaten down by life. And, unfortunately, many just give up. Some hate themselves. Some are depressed and suicidal. Loved ones and former friends have given up on them. They have lost control of their lives as a result of drug and alcohol addictions and abuse. Without the Faith Farm FREE recovery opportunity, many of these broken individuals would not be able to get the help they need. Some addicts become incarcerated. Some are homeless and forgotten. And yes, some even die. It doesn't have to be that way! There is hope!.
Addiction lifestyle patterns CAN be broken. Relapse is preventable. Help us –
Save someone's life.

Feed someone who was hungry.

Give someone safe shelter.

Help someone get a High School Diploma.

Fight adult illiteracy.

Re-unite a mom with her children.

Restore a broken marriage.

And save incarceration tax dollars, too.
It costs approximately $2,500 per month, per student, to provide food, shelter & clothing, life skills training, vocational training, a comprehensive curriculum, counseling and spiritual guidance. Our goal is to have them get their life back, return to their families, and become productive and successful contributors in the community.
APPLY NOW
If you are inquiring about a possible admission into our recovery program, please click the button below to fill out our private and confidential form.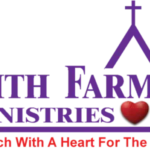 Click here for PDF version of Intake Application
Ministry Administration
9538 US Hwy 441 Boynton Beach, FL 33472
(561) 737-2259
(561) 737-2355