Vehicle Donations
Your vehicle donation benefits the ministry in several ways: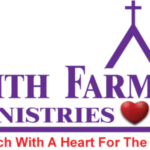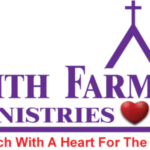 It provides a vehicle to be serviced and repaired in our Vehicle Maintenance Comprehensive Work Therapy (CWT) Program.

It provides an opportunity for student learning and certification in our CWT Program.

It may be sold with proceeds to benefit Faith Farm Ministry's programs.

It may be used as a fleet vehicle at one of our three campuses.
Register as a
VIP Customer
to receive notice when a vehicle becomes available for sale.
FAQs
What can I donate?
You can donate any vehicle with a clear title: cars, trucks, motorcycles, RVs, commercial vehicles, jet skis, motor homes, buses and even boats.
Is my donation tax deductible?
Yes, Faith Farm is a non-profit organization, so your donation would be tax deductible upon the ministry's private sale, sale at auction or adding the vehicle to the ministry's fleet. Your tax letter will contain information required by the IRS for your tax deduction.
What if my car hasn't run in years?
It may have salvage value and therefore will provide us with more funds.
Is there any cost to me?
No! We even pay for towing your vehicle.
What do I need to do to make a donation?
Have the title to the vehicle with you when you call. Answer a few questions about the vehicle, sign the title and schedule a pick up time. We take care of the rest.
To begin your vehicle donation process, call (561) 737-2222.