Stock & Wire Transfer Gifts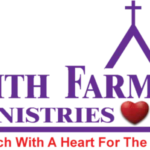 Donating stock or mutual funds is a tax-wise approach for helping to ensure that Faith Farm Ministries can continue Restoring Hope … one life at a time.
Important facts to remember:
We encourage you to consult your financial planner or tax advisor who can assist you in evaluating the tax advantages available to you when making a donation of appreciated securities.
Faith Farm Ministries prefers to receive undesignated gifts, allowing for the greatest flexibility in responding to evolving needs and priorities, but will also accept gifts designated to a specific purpose.
For more information please contact:
info@faithfarm.org