Foundation Information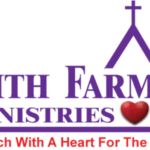 Since 1951, Faith Farm Ministries has provided a safe place for alcoholics in the streets of Ft. Lauderdale, Florida. Since then, the program has evolved into a free, long-term, regeneration solution to drug and alcohol addiction. Today we are national in our admissions to three distinct campuses in South Florida. As we look towards Foundation support, here are a few key points for consideration in supporting Faith Farm Ministries:
Foundation funding works towards self-sustaining operations. Over 94% of our operating budget comes from staff/student run micro-enterprise.
Cost of Fundraising is about 1%.
We have education initiatives such as GED training and "Green" recycling, student run award winning micro-enterprise.
We save the taxpayer hundreds of thousands of dollars as an effective alternative to incarceration.
High return on investment.
We change lives.
Here are sample executive summaries of funding needs that will build towards a National Model:
For more information please contact:
info@faithfarm.org