Women's Program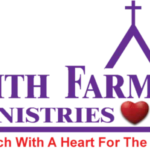 Recognizing the alarming increase in drug and alcohol addiction among women, Faith Farm opened the Eastham Home for Women in 1990. We offer a free, 9 month, residential program for women with struggles associated with drug and/or alcohol addiction. At the present time, the Eastham Home has the capacity to serve 28 women. Our faith-based curriculum addresses the unique needs of each student. We strive to assist each student in identifying and changing her self-destructive behaviors and attitudes by learning and applying biblical principles. The program is designed to provide a safe place with all the tools to help a student succeed in their recovery. For example,
We separate persons from elements that have influenced a life of addiction.

Students learn to overcome difficulties in relationships.

Students learn to create boundaries.

They experience consistent growth, mentally, physically and spiritually.

The stumbling block of poor self-esteem is replaced by learning the truth about their identity.
Our loving and committed staff provides these services in a safe and nurturing environment. Our spacious facilities, surrounded by 90 acres of nature at its best, with lots of trees, birds and greenery, coupled with our home-style living arrangements makes it conducive for the healing and restoration that will begin to take place. Our structured, daily schedule includes, but is not limited to:
Educational Courses

Comprehensive Work Therapy

Fitness activities

Group & Individual Counseling

Weekly Church Services

Daily Spiritual Enhancement Activities

Pastoral Guidance

GED or College Classes

Discharge Planning
Upon completion of the program, students are celebrated and given the opportunity to share their story at a graduation ceremony. Some return home to their families as better wives, mothers, daughters and community members. Some choose to stay for advanced studies in the Advanced Programs as an Advanced Student (AS1 and AS2). Omega College, Omega Work and Omega Military are additional options.
State Photo ID and a US Social Security Card is required.

You must completely detox prior to being admitted to our program.

You must be between the ages 19 and 65 and be able to work 45 hours per week.

Your program at Faith Farm is a free program that includes food and accommodations. A work project is part of that program.

You must be willing to enter into a Church/Work program that is a minimum of 9 months.

Any medications must be pre-approved. No Psychiatric meds are permitted.

There are no phone privileges. All communication must be done through letters.

No electronic devices are permitted (MP3, CD Cassette, Radio, Games, Phone, etc.)

You must be able to sleep on a top bunk bed.

Visitation starts 30 days after entry and is by immediate family only. (No buddies or girlfriends allowed.)

Students cannot leave property but will get one, 8 hour pass per month.

Students must attend Church services and take our bible classes.

Reading material must meet our ministry guidelines.

Cars cannot be stored on the property.
APPLY NOW
Women's Intake Contact Information:
Phone - 561.732.2370
Fax - 561.732.2369
office.womensprogram@faithfarm.org
Click to Email Intake Now
If you are inquiring about a possible admission into our recovery program, please click the button below to fill out our private and confidential form.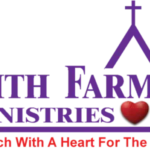 Click here for PDF version of Intake Application
Graduate Testimonial
One thing I can say is that I am proud I went through the program at Faith Farm, I am not ashamed. If by telling my story helps one person then that's what it is all about.— Ann