Omega Work Program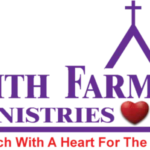 The Omega Work is an extended program for students who have completed at least one year of the Advanced Program. A student may stay at Faith Farm's Omega House for up to six (6) months in the Omega Work program as a transitional student for a nominal monthly rent. During this time, a student renders 8 hours per week of Community Service to Faith Farm, while still receiving the benefits of counseling, supervision and assistance in finding employment, teaching job search skills, with completing employment applications, writing resumes' and coaching for successful interviews at absolutely no cost.
This extended stay allows a student to save funds for a deposit on an apartment, provides assistance in budgeting and finances and provides assistance in establishing healthy boundaries, while easing the student into a normal routine outside of Faith Farm. Limited space is available in this program. Therefore, demonstrated leadership and service to Faith Farm during the Basic and Advanced Programs are key selection components.
APPLY NOW
If you are inquiring about a possible admission into our recovery program, please click the button below to fill out our private and confidential form.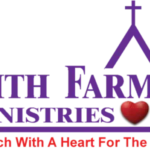 Click here for PDF version of Intake Application
Ministry Administration
9538 US Hwy 441 Boynton Beach, FL 33472
(561) 737-2259
(561) 737-2355