Omega College Program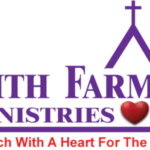 Omega College provides additional educational opportunities for students who have completed at least one year of the Advanced Program. If a student successfully completed the college track in the Basic and Advanced Programs, they have already earned college credits. They will receive a transcript from South Florida Bible College and Theological Seminary (SFBC) and can pursue further education through SFBC's many Associate's, Bachelor's and Master's Degree programs. Alternately, a student may elect to transfer these credits to any number of other schools. Another option would be for an Omega College student to attend an area trade school and learn specific skills or certifications. In many instances, we have been able to obtain scholarships for books and related expenses.
The Omega College student may live on the Faith Farm campus for up to one year. During this extended program, a student must render 20 hours per week of Community Service to Faith Farm while attending school. Limited space is available in this program. Omega College students are selected based on demonstrated leadership and service to Faith Farm during the basic and extended programs. Graduates of the Omega College program can move into the Omega Work program where they can benefit from six (6) additional months of transitional housing on Faith Farm's campus.
APPLY NOW
If you are inquiring about a possible admission into our recovery program, please click the button below to fill out our private and confidential form.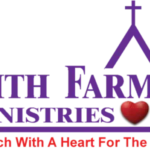 Click here for PDF version of Intake Application
Ministry Administration
9538 US Hwy 441 Boynton Beach, FL 33472
(561) 737-2259
(561) 737-2355