Celebrate Recovery
Celebrate Recovery (CR) Boynton Beach is a well established CR Group that began in 2009. After several location changes, we feel like we have arrived at our forever home at the Boynton Beach Campus of Faith Farm Ministries. Our mission is to provide: 1) a safe, friendly and non-judgmental place for healing; 2) a biblical curriculum based on the actual words of Jesus rather than psychological theory; 3) a Christian 12-Step with scripture reinforcements; 4) tools for overcoming hurts, habits and hang-ups caused by life controlling issues; and 5) love for others like Christ loved us.
Celebrate Recovery is a national ministry that was started in 1991 at Saddleback Church in California by Pastor Bob Baker and Rick Warren (Purpose Driven Life). It was designed as a program to help those struggling with hurts, habits and hang-ups by showing them the loving power of Jesus Christ through a recovery process. Celebrate Recovery has helped tens of thousands of people and is now in over 20,000 churches worldwide!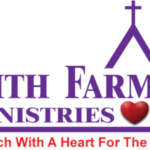 Faith Farm students are encouraged to attend along with their families. Other rehabs, community members and everyone with a hurt, habit or hangup is welcome.
CR's program is "The Proven Groundbreaking Recovery Curriculum that is Distinctively Christian, Uncompromisingly Biblical, and Designed especially for Churches." Some of the life controlling issues that are included are Chemical Addiction, Codependency, Abuse, Adult Children of Alcoholics (ACOA), Sex Addictions, Gambling Addictions, Eating Disorders, Financial Issues, Depression, Anger, Childhood Sexual Abuse, Pornography, Integrity, Same Sex Attraction, Bereavement, Divorce, etc.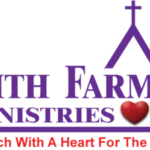 For more information, contact –
Judy Walters
Ministry Leader
(561) 737-2259
CelebrateRecovery@faithfarm.org
APPLY NOW
If you are inquiring about a possible admission into our recovery program, please click the button below to fill out our private and confidential form.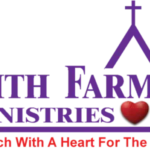 Click here for PDF version of Intake Application
Ministry Administration
9538 US Hwy 441 Boynton Beach, FL 33472
(561) 737-2259
(561) 737-2355