Request a Speaker
Below are our most requested keynote speakers. The speakers in this section have specific areas of expertise and all are experienced speakers with large audiences. Know that this service is provided as an additional means of raising revenue to provide Faith Farm's free addiction program to men and women all over America. Click on each speaker for more details on scheduling and honorariums (for Faith Farm). Feel free to contact our executive offices at (561) 737-2259 or email info@faithfarm.org.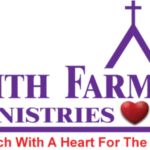 Dean O. Webb comes from a family of Pastors. His father died when Dean was 12 years old and he had to grow up fast. He was determined to be the first in his family to obtain a college degree and he had to work 3 to 5 jobs at a time for a four year period to accomplish that goal. He accomplished his goal by graduating with no college debt or loans. He draws on his passion, his successes and his challenges to provide others with tools they need to succeed in life and business. Dean is an operational specialist with multiple successes at business start-ups and financial turnarounds. Working on Wall Street in New York with the "Stock Watch" program, his job was to spot irregular and possible insider transactions to report to the governing body. While at Merrill Lynch, he trained in New York then worked as a Stockbroker in Atlanta before starting his own securities firm "WEBBCO Securities, Inc." He was a successful syndicator of real estate tax shelters before transitioning into the non-profit world, first as acting President for Larry Burkett's Christian Financial Concepts, Inc. (CFC), teaching Christian financial principles, prior to merging into CROWN Ministries. While at CFC, Dean and Larry Burkett conceptualized the National Christian Foundation. They also created the Christian Financial Planning Institute, (now renamed Kingdom Advisors). Both are still going strong today.
Dean has served as President of WEBBCO Securities, (Security Broker), Webb & Associates, Inc., (Syndicator and General Partner), President of Promise-Net, Inc. (a telecommunications company), and President of Reliance Contract Services, Inc. (building rehabilitation). Dean is a graduate of the U.S. Naval War College, studying Defense Economics. Dean is also a graduate of the U.S. Navy Communications School. As a Commander veteran of Viet Nam, he held a Top Secret security clearance while serving three Admiral Staffs. Dean is now the CEO/Executive Director of Faith Farm Ministries, a free, 9 month, residential drug & alcohol recovery program with 417 beds for men and 28 beds for women with over 1,600 total acres on 3 campuses in Ft. Lauderdale, Boynton Beach and Okeechobee, Florida.
Dean's successes and challenges have culminated into a powerful knowledge resource. With a missionary mindset, Dean loves to share stories of the life-changes that occur at Faith Farm. He welcomes the opportunity to tell of the self-sustaining financial model driven by the business enterprises of Faith Farm students. This is the focus of his public speaking. He is a published author and radio personality with a passion to equip and inspire.
Learn more about Dean | Request Dean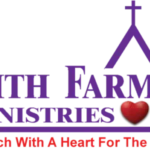 Judy Walters draws on her past with her own powerful testimony to inspire and equip audiences in recovery from issues like addiction, co-dependency, abuse and low self-esteem. Her favorite thing is teaching, whether at the pulpit or in the classroom. She strongly conveys the healing nature of Christ through the Celebrate Recovery materials combined with knowledge from The Alpha Series materials by Pastor John Glenn. She is the Celebrate Recovery of Boynton Beach Ministry Leader. She provides administration, marketing, social media, event planning, donor development, customer service and public relations for Faith Farm as the ministry's Project Manager.
As a mother of four with a former real estate career spanning 25 years, she has many stories and life lessons worth sharing. Redirection of her passion has led her to become a licensed minister and a counselor with compassion and a powerful message of hope for those who struggle with life controlling issues. She has a genuine love for ALL of God's people and cherishes diversity. She is a friendly and enthusiastic disciple with a mission to show others what agape love looks like. Her goal is to remove the stereotype and preconceived stigma of addiction and recovery by showing others that recovery from life's hurts, habits and hang-ups can be fun and even fruitful. "People in recovery for any life controlling issues are the strongest, bravest and most transparent people I know, and I admire their courage."
Judy is a member of Faith Farm Ministries' Academic Board serving as the Board Secretary. She serves on the Board of Directors for the Oceanside Emmaus community and is a published author, copywriter and editor. Audiences are sure to have valuable take-a-ways when Judy is the presenter.
Ministry Administration
9538 US Hwy 441 Boynton Beach, FL 33472
(561) 737-2222
(561) 737-2355