Our National Reach
The numbers are staggering! Substance abuse has reached epidemic levels and Faith Farm Ministries strives provide an effective program and meet the growing need. We typically have students from numerous faiths, races and socio-economic backgrounds. Click to enlarge map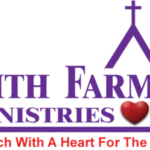 Although we are geographically located in south Florida, students have come to Faith Farm from all over the country and beyond. Since 2008, we have had students from 49 of the 50 United States.
No one is turned away because of inability to pay for recovery. Our program is free.
It is our goal that our students not only achieve sobriety, but that they gain a new way of thinking.
We provide a program designed to heal a student mentally, physically and spiritually.
We prepare the student for a competitive job market through Comprehensive Work Therapy training that teaches resume worthy vocational skills, work ethics, teamwork and conflict resolution. They are assisted with resumes, job searches, trade school scholarships, applications and interviewing skills.
Our students participate in GED education, if needed.
Because of Faith Farm's partnership with South Florida Bible College and Theological Seminary, our students can earn nine (9) free college credits by completing the basic recovery program and passing a comprehensive final exam, which is an awesome opportunity to jumpstart a college education and degree . . . FOR FREE! We also help them obtain subsequent scholarships. To the best of our knowledge, this is the first and only partnership of its kind and our students are the beneficiaries.