Ministry Administration
Dean O. Webb – Executive Director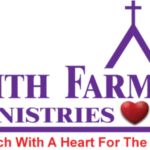 As the Executive Director, Dean O. Webb is responsible for all three of Faith Farm Ministries' campuses, working through the Directors at each campus. Mr. Webb brings a vast diversity of business experience to the ministry. Prior to joining Faith Farm Ministries in June of 2007, Mr. Webb's business experience included being a Merrill Lynch stockbroker, as well as a researcher on Wall Street in the Stock Watch program, with the job of spotting irregular trading patterns in stocks. After leaving Merrill Lynch, he was President of his own securities firm, his own commercial property syndication firm, and served on several Non-profit Boards. He was acting President of Larry Burkett's non-profit, Christian Financial Concepts, Inc., prior to its merger with CROWN Ministries. Mr. Webb is a graduate of Oklahoma State University with a degree in Marketing. A Vietnam Veteran, Mr. Webb also graduated from the U.S. Naval War College, the U.S. Navy Communications School, held a Top Secret security clearance, and was a Navy Commander. He is married to Cynthia, has two daughters, four grandsons and a granddaughter. His goal for Faith Farm Ministries is "to reach as many people as possible who are serious about recovery from drugs and alcohol, and to see permanent, positive changes in their lives take place". He enjoys studying economics and market trends, and his favorite thing to do is public speaking.
Sue Patton, PHR – Director of Human Resources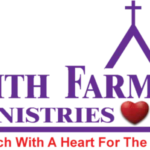 Sue Patton, a 30 year Florida resident, is certified as a Professional in Human Resource Management. She also holds certifications in Employee Relations Law, Employee Benefits Law, Advanced HR Management and more. With over 25 years serving in the Human Resource arena, she has worked in both the for-profit and non-for-profit organizations. Ms. Patton is a member of Faith United Methodist Church in Boynton Beach. She has completed Theology, Business and Human Resource studies at Barry University. She is a member of the Society for Human Resource Management (SHRM) and the local Human Resource Association of Palm Beach County (HRPBC), where she served on the Board of Directors. She has been employed at Faith Farm Ministries (FFM) since July, 2007. Ms. Patton's senior level expertise brings knowledge, skills and talents, which have afforded advanced development of the FFM Human Resource Department, Human Resource Policy and Procedure Manual, Employee Handbook and Safety awareness in the organization. She takes her position seriously, strives to deliver best practices, provide fair and consistent treatment for all employees, create a safe work environment and ensure that everyone with whom she comes in contact receives the personal attention they deserve.
Claudette Alexander – Controller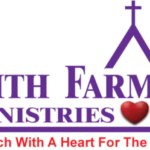 Claudette Alexander is Faith Farm Ministries' Controller and works out of the Ministry Administrative Offices. Originally from Jamaica, Claudette came to the United States in 1978. She obtained her accounting degree from the University of West Indies in Jamaica and has held managerial positions in public accounting, healthcare and non-profit arenas. Claudette is married to Renford, and she has four children and two grandchildren. She is a Notary Public and is the Treasurer of her Condominium Association in Palm Beach County. She served as the Director of Finance for Book of Hope International Ministry and Coordinator for the senior's ministry in her church. She is an active participant in the Sunday Servers Ministry and a member of the Order of Daughters of the King. Finally, Claudette is an avid fan of the major sports franchises for South Florida, especially the Miami Heat.
Judy Walters – Project Manager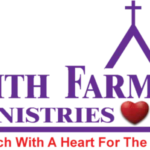 Judy Walters joined the administrative staff in April, 2008. She is responsible for project management, public relations, marketing, event planning and communications. She serves on Faith Farm's Academic Board and is its Secretary. Judy also serves as a CWT Committee Member and is the Faith Farm Alumni Association Registrar & Liaison She is a qualified teacher of the South Florida Bible College & Theological Seminary's accredited curriculum at the Eastham Home for Women and teaches the Alpha Series as well as the Celebrate Recovery Step Study. Her career began as a paralegal followed by a span of 28 years as a real estate broker specializing in shopping center management, leasing and marketing. Judy has served on several non-profit Boards and is currently a Board Member of the local Emmaus community. She has extensive experience in teaching and leading small groups, including recovery groups, bible studies, discipleship classes and even girl scouts and boy scouts. Judy grew up Pittsburgh and moved to Florida in May of 1977. She and her husband, Larry, have 4 grown children and a granddaughter. Judy finds contentment in all circumstances and perceives every day as a victory … every mess as a message … and every test as a testimony. She enjoys public speaking, reading, writing, social media, campfires, rainbows, butterflies, thunderstorms, baby laughs and music of nearly all genres … mostly praise music. Judy's passion is to help those who are far from God find permanent peace through His Son, Jesus, specifically those who struggle with addiction and codependency.