Board of Directors
Rev. Michael G. Brown – President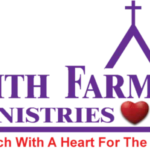 Pastor Mike Brown has been around Faith Farm for most of his life. In 1959, when he was 7 years old, his father, Rev. Gurnade Brown, came to oversee the original Ft. Lauderdale Rescue Mission. In June of 1974, upon graduating from Bible College, Mike became a staff member at the Ft. Lauderdale campus. He was mentored in the Word and on the job by "Pappy", Rev. Garland Eastham, Founder of Faith Farm Ministries, and later became Pappy's assistant until his death. Mike served over 23 years with Faith Farm Ministries, working in almost every staff position and on all three campuses…including serving as CEO. In 1997, Mike left Faith Farm to serve as pastor of another recovery ministry in Indiantown, Florida, called Dunklin Memorial Camp, where he served as President of Dunklin International helping to establish other locations similar to FFM and DMC in the United States and other parts of the world. Mike, and his wife, Theresa, have two married sons, Dustin and Aaron. They also enjoy six grandchildren. On June 1, 2003, he and his wife, Theresa, founded The Gathering Church in Okeechobee, Florida, where he presently serves as Senior Pastor. Additionally, he is founder and CEO of Mike Brown Ministries International, where he continues to do consulting for recovery ministries at home and abroad. In 2008, Mike rejoined Faith Farm Ministries when he was invited to serve as a member of the Board of Directors. He has a passion for the local church, ministry in the Word, and Worship music.
Donna Marrah – Vice President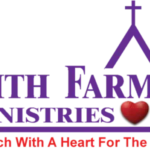 Donna Marrah is originally from Jamaica and is employed as the Director of Customer Care for Humana. She became a member of the Board of Directors at Faith Farm Ministries in February, 2007. Ms. Marrah says that she joined Faith Farm Ministries, "to serve God through serving others by contributing time and abilities in making decisions that will impact the success of Faith Farm Ministries." She received her Bachelor's Degree in Business Administration from Florida International University in Miami and her Master's Degree in Business Administration from Nova University in Davie, Florida. Ms. Marrah also serves as a Board Member of the Missions Board at Cooper City Church of God. She is married and has two children. Her favorite pastime activities include reading, singing and playing tennis.
Janice Beeker – Secretary
Janice Beeker is an attorney who is employed as Corporate Counsel for Aetna Life Insurance Company. She received her Bachelor's Degree from Queens, College of the City University of New York. Her Juris Doctor Degree was earned at the University of Miami's School of Law and she is a member of the Florida Bar. Ms. Beeker joined the Board of Directors at Faith Farm Ministries in February, 2008, and says, "As I continue to serve Christ faithfully, I feel God will use my gifts and talents to assist this Christ-centered organization with its goals and mission." Ms. Beeker has many additional roles, as well. She is married and has two children. She also serves as the head of the Women's Ministry, with the Convalescent Ministry and His Hands Ministry, all located at Calvary Chapel Ft. Lauderdale's Plantation Campus. She still finds time to enjoy reading, fellowship and studying the Bible, as well as preparing Bible study materials for her small group.
Faith Bolton – Board Member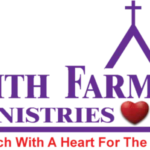 Faith Bolton became a Board Member in January, 2007, following in her late husband's footsteps. Jack Bolton was a former President of the Board and a Pastor at Faith Farm Ministries for 25 years. They have three children and two grandchildren. Mrs. Bolton is a teacher at Wellington Christian School and received her Bachelor of Arts Degree at Florida Atlantic University. She also attended International Bible College and received a Christian Worker's Certification. She is a member of the Reading Literacy Council and teaches adults to read. "They (Faith Farm Ministries) have given so much to the community and to me personally. I've seen so many lives changed through this ministry." Mrs. Bolton brings 21 years of teaching experience to the Board, including having taught children of missionaries in Indonesia and in Ecuador. She attends Faith Tabernacle Church at Boynton Beach She enjoys reading and traveling.
Bennetto Harriott – Board Member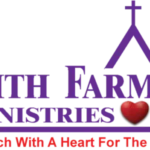 Mr. Bennetto Harriott has served on the Board for over twenty years. Born in Jamaica, Mr. Harriott came to the United States in December, 1960. He was self-employed for many years, but is also a retired employee of Broward County. In addition to being a mechanic by trade and training men for long distance truck driving, he also served several years in the Prison Ministry. He and his wife, Carmen, are members of Fort Lauderdale Rescue Tabernacle, the parent entity of Faith Farm Ministries.
James P. LaRose – Board Member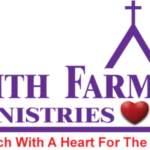 James P. LaRose, affectionately known as 'Jimmy', joined the Board in July, 2009. Jimmy is a Certified Fundraising Executive (CRFE) with a passion for the international nonprofit sector. His heroes are those of the charitable world who lay down their lives daily for the hurting and hopeless. He has spent the last twenty years supporting leaders who spend themselves in service to others. During his career, he has helped over 350 non profit institutions and thousands of development professionals. He specializes in major gift cultivation, special events, capital campaigns and board development among other things. Jimmy is a founder, officer and board member of multiple companies and wears many hats including conference speaker, development officer, and agency director. When not traveling around the world, Jimmy and his wife, Dianne, reside in Columbia, South Carolina. One of Jimmy's interests has been the continuous additions to his vocabulary, reading the dictionary and using new words that stump us all again and again.
John Glenn – Board Member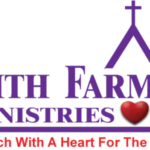 John Glenn joined the Board of Directors in June, 2013. He is the Executive Director of Alpha Ministries, Inc. John holds a Bachelor of Arts in Psychology from the University of Colorado, and a Master of Arts in Biblical Studies, from the Independent Baptist College in Dallas, Texas. John has been pastoring churches for over thirty years, and has authored the Alpha Series, The Relational Series, and the Omega Series. He has been actively involved in Christian recovery since 1988 as a teacher, counselor, and consultant for a number of faith based recovery programs. His personal ministry goal is focused upon the training mission mandated by the Apostle Paul in 2 Timothy 2:1-2; "Thou therefore my son be strong in the grace that is in Christ Jesus. And the things which thou has heard of me among many witnesses, the same commit thou to faithful men who shall be able to teach others also." John and his wife, Sandi, live on Freedom Ranch in Okeechobee, Florida.
Joe Guadagnino – Board Member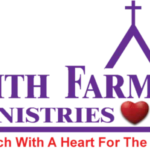 Joe Guadagnino joined the Board of Directors in June, 2013. He and his wife, Kathy, are the founders of Solid Rock Christian Church in Boca Raton. From their humble beginnings in 1997 as a group of four people meeting in their living room, Solid Rock has grown to a thriving congregation of over 100 members. Their vision is to lead the lost and hurting to a personal relationship with Jesus Christ, train and equip leaders and raise children with a godly foundation. Joe believes in giving back to the community and supports a variety of local charities and organizations. He serves as Chaplain for the Boca Raton Fire Rescue Services. Kathy is an 18-year member of the LPGA and a 1985 US Open champion. She teaches at Boca Pointe Country Club. Pastor Joe looks forward to the future and sharing the love of Christ within the Faith Farm community.
Ministry Administration
9538 Hwy 441 Boynton Beach, FL 33472
(561) 737-2259
(561) 737-2355