Our Leadership
Fort Lauderdale Rescue Tabernacle, Inc. is a non-profit 501 c 3 Organization incorporated in the State of Florida as a Church. Each member of the Board of Directors brings abundant gifts to the table.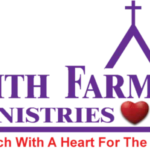 Our Leadership is quite different from the typical corporate design. Typically, an organization starts at the top with the executive team whose leadership directives trickle down to subordinates to get things done. The Staff supports the upper management and administration. A diagram of the "Typical Corporate Schematic" would appear similar to this:
The Campus Leadership at our three campuses and the women's home is what keeps the farms operational, the Church doors open and Program functioning to save lives. They work alongside the students, speak into their lives, train them up and help them become all God intended them to be. Many graduated from Faith Farm years ago and now give back what they have received. Others have been hand selected and brought to Faith Farm from other ministries throughout the country with open hearts and sparkling credentials. They live on campus with their families.
The Ministry Administration's purpose is to provide whatever support needed to enable the Campus Leadership to function and provide services and change lives. It is all about the Student and the "Heart for the Hurting". The diagram below shows the foundational support provided by the Ministry Administration in the form of pillars, all of which are needed to hold up The Ministry that provides the Farms, the Churches and the Programs, all for the Glory of God.