Our residents span the continental United States. See our US map
***WATCH HERE FOR IMPORTANT ANNOUNCEMENTS***
Announcing new Women's Program Director, Patricia "Trish" Mikulan
Boynton Beach Graduation – 10 AM August 3
26 Students earned College Credit in July 2014
NEW BRIDGE OF HOPE Dedicated to changed lives – past & future!
Comprehensive Work Training Program formalized as CWT Institute
New Book … U-TURN To God will change your life!
HOT DEAL DAYS – This Fri & Sat; Aug 1 & 2
Okeechobee Campus Achieves the Beef Quality Assurance Certification
Support Us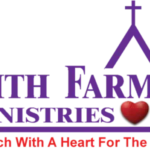 Thank you for considering supporting our work. Your contribution is absolutely vital. Without public support, the valuable work of God in the lives of men and women dealing with addiction issues would be impossible.
Find out how you can help
Alumni Association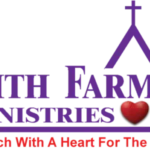 As alumni of Faith Farm, you are also disciples. You are His hands and feet. It is time to give back what Jesus has so freely given to you. Your walk with Him should now be more about service to others, but there's great news . . . the more you give, the more you receive. You truly cannot out-give God!
Visit our alumni page
Daily Bible Nuggets
Yet to all who did receive him, to those who believed in his name, he gave the right to become children of God— children born not of natural descent, nor of human decision or a husband's will, but born of God. — John 1:12-13 (NIV)
Faith Farm Ministries began in 1951 as a rescue mission where homeless and addicted men in the streets of Ft. Lauderdale could find a safe and loving place with "3 hots and a cot". Since then, Faith Farm has evolved into a free, faith-based, long term, residential recovery program with 445 beds for men and women who struggle with alcohol and/or drug addiction. There are 3 campuses in south Florida with over 1,650 acres. Although each campus has a church, a thrift store, live-on staff of pastors, teachers and counselors, common curriculum and work training programs, the similarities stop there. Each campus is quite unique and features its own micro-enterprise initiatives.
New Book Release!
We are very excited to announce the release of a new book, "U-Turn To God", by Faith Farm Ministries CEO, Mr. Dean Webb. The book, which features testimonies of select Faith Farm Alumni, is now available for purchase on the website, Amazon CreateSpace. Click on the book cover to purchase a copy today. Receive $5 OFF $14.95 retail with discount code - "B78GUKQC"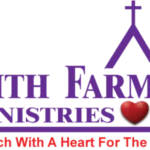 Become Our VIP!
Would you like advance notice of our Big Sales, Auto Auctions and other special Events? By signing up, you become eligible to receive "VIP Only" discounts. We appreciate you and will keep you informed.